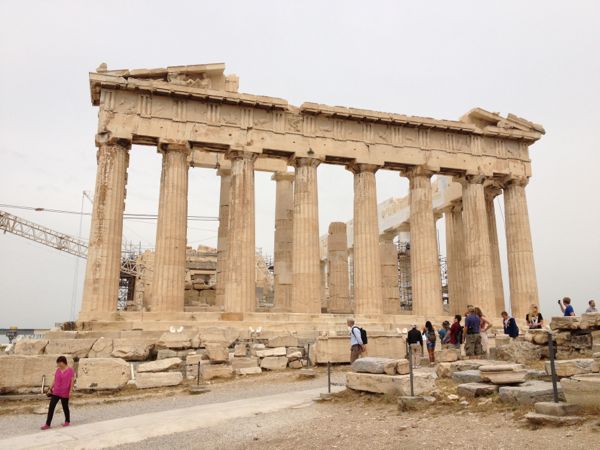 21 May 2012
An overcast sky muted the colors, but cooled our climb up the hill. We taxied into town with Molly and Callie from the Writing Group and meet Cynthia and others for a hike up to the top.
The views in all directions were extraordinary. How amazing to enjoy a play in this setting.
They are restoring the columns stone by stone and replacing all the missing cracks. A massive undertaking, being done with care.
After a gyro for lunch we walked through the market. I realized too late that we did not take a lot of photos of Athens. Pamela visited here before and I just enjoyed people watching.